CANADIAN SPACE AGENCY POWER PLANT
1.5 MW plant handles the entire DFL and storage building #87 Backup Diesel generators: MEL provided total project engineering and project management for this facility.
Building 91A
Building 141
Building 158 -R & D
Building 158 -Room 119
Building 201
Building 282A
Building 191A
Building 202B
Dow Building 211
Dow Building 248A
MCC Room for EIG (Bldg)
Dow Building 214A
Dow Boiler Room
Dow Building 248B
Dow Standard
Wetaskiwin Chicken Hatchery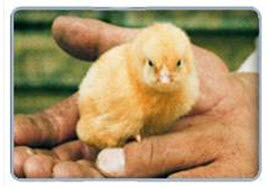 Located in Wetaskiwin Alberta, this facility built for Canada Packers was built in the early 1980s. Mansour and associates were the Civil, and Mechanical consultants for the facility.
• Syncrude P.S.A. Building – Fort McMurray, Alta.
• Condensate Treatment- Fort McMurray, Alta.
• ESSO Oil Hazard Material Warehouse ** – Edmonton, Alta.
• Syncrude Heavy Equipment Garage – Mildred Lake, Alta.
• Suncor Steam Building – Fort McMurray, Alta.
• Suncor Cat Shop- Fort McMurray, Alta.
• Suncor Inc. – Instrumentation Upgrading- Fort McMurray, Alta.
• Syncrude Analyzer/Multiplexer Buildings- Fort McMurray, Alta.
• Alberta Gas Ethylene Sub Station ** – Joffre, Alta.
• Alberta Gas Ethylene Control Bldg. **- Joffre, Alta.
• Shell Additives Building **- Scotford Refinery, Alta.
• Shell Inhibitor Building **- Styrene Plant, Alta.
• Shell Process Substation ** -Styrene Plant Alta.
• Shell Vent Gas Compressor Building **- Scotford, Alta.
• Goodfish Indian Band Dry Cleaning Plant – Goodfish, Alta.
• Leduc Food Processing Centre- Leduc, Alta.
• Ostrem Chemicals- Edmonton, Alta.
• Midland Glass- Edmonton, Alta.
• Cardinal River coals Mine -Hinton, Alta.
• Suncor Inc.-Ore bin enclosure- Fort McMurray, Alta.
• Canadian PVC Plant Reaction Bldg – Edmonton, Alta
• Husky Oil Refinery Bldg. Edmonton, Alta.
• Sulmar Melting Plant * – Fort McMurray, Alta.
• Titan Foundry * – Edmonton, Alta.
* Include High Temperature Ventilation.
** Classified as High Hazard Buildings.
*** Most Dow Chemical Projects in FT. Saskatchewan, Alta, were located in an environment classified either explosive or highly corrosive